Software Updates
Thursday, 14 March sees the latest partypoker software update, which brings with it a raft of new features.
Short Deck
Short Deck poker hits the client.
This exciting cash game format is played with a reduced deck of cards, with all cards below "6" removed, leaving 36 cards to play with. The game plays almost identically to Texas Hold'em, except a flush beats a full house and there is no small or big blind. Instead, everyone pays an ante (in addition to a button ante) to help generate action. This is a game that has increased in popularity in the high stakes world and now we're bringing it to the masses.
Mobile deal-making
Those players who play multi-table tournaments via the partypoker mobile app will be delighted to learn we have added our deal making facility to both the Android and iOS-powered app.
This innovative new feature allows mobile app users to:
Initiate deals
View deal breakdowns
Accept or decline deals
Edit deal offerings (chip leader only)
Create custom deals (chip leader only)
Create and accept or decline post-deal payouts (chip leader only)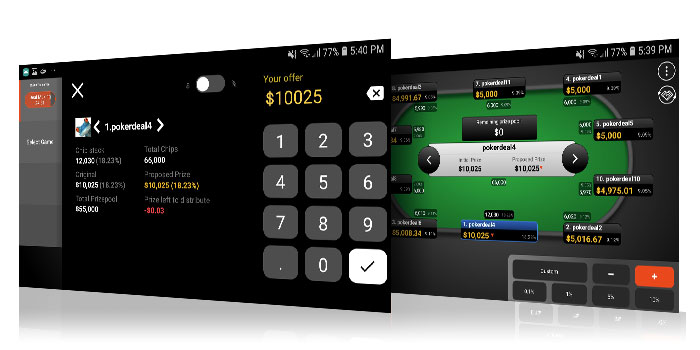 Mobile deal-making
fast forward displayed under cash
Our cash game players will now see the fastforward tables displayed under the cash game filter in addition to being in the fastforward lobby. fastforward games will be easily identified in the cash game lobby as they will be displayed in a different colour to prevent any confusion.
Link to Sports – App
A link to the Sports App has now been added so you can easily multi-game across Sport bets, Poker tables & Casino games.
Download