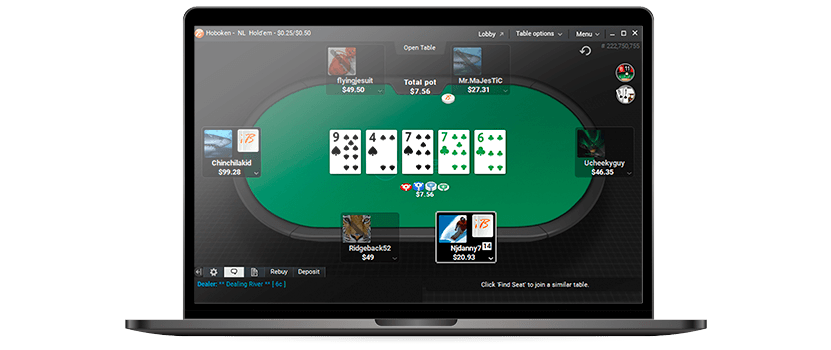 Our Software
At Borgata Poker NJ, we are always listening to our players and updating our software, allowing us to deliver an unbeatable poker experience.
How To Play
In our poker school you will find the rules of all popular games. From Texas Hold'em and Omaha variations to Spins and fastforward, everything you need to know is here.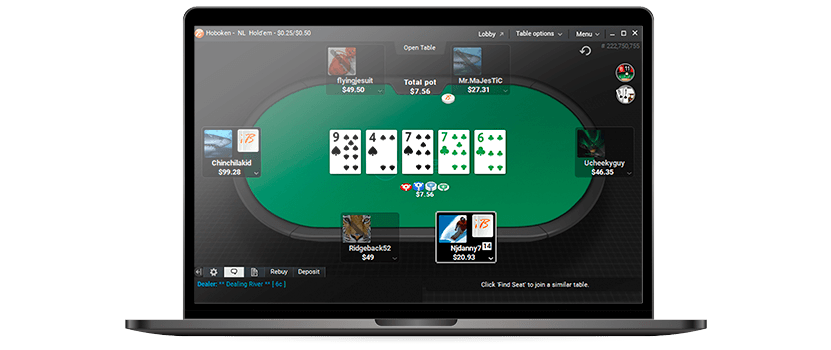 Welcome to the Home of Online Poker in New Jersey
Borgata poker NJ invites you to take a seat and dominate the felt at the best online poker tables New Jersey has to offer. Whether you're new to the game and are looking for free games to try out, a novice trying to improve your bluffing skills at low-stakes tables, or an online poker veteran looking to clean up in our multitude of online poker tournaments, there is a table and buy-in suited to everyone.
To start playing, simply download the Borgata Poker app, sign up, sign in, make your initial deposit, claim your welcome bonus, and dive into the online poker action.
NJ poker promotions
Borgata Poker welcomes online poker players in New Jersey to join our tables and enjoy our amazing promotions and offers. NJ poker players will receive a 100% match deposit of up to $600 in Bonus Dollars, following a successful initial deposit in their Borgata account. Bonus Dollars are released as cash when release restrictions are met and are credited to the player's Borgata Poker account as cash available for withdrawal.
Tournaments & tables
NJ Poker players will also be able to participate in some of the amazing online poker tournaments we have available. These come in a variety of formats and a wide buy-in range to ensure there is a seat for everyone and not just the high rollers.
We have tournaments running 24/7 for our NJ poker players, from quick-fire Sit & Go's and the dozens of featured daily tournaments to our Mega Tuesday, Mega Thursday, and our epic Sunday $35K tournaments. If you're a keen tournament player, be sure to browse our complete list of online poker tournaments.
Borgata Poker FAQ
Is it legal to play online poker in New Jersey?
Yes, you can legally play online poker at Borgata Online in the state of New Jersey. Simply sign in to, or create, your Borgata Poker account and start playing.
How do I start playing poker online in New Jersey?
Starting with online poker in New Jersey is easy. Download the Borgata Poker app and log in with your Borgata Online account details. If you're new to the site, follow the easy registration process, and you'll be seated at the felt in no time.
What types of poker can I play at Borgata Poker?
NJ poker players can enjoy a wide range of different types of online poker games, from popular variants such as Hold'em and Omaha to three-card, four-card, and stud poker. Borgata Poker also features some of the best live poker online games available, which are guaranteed to make you feel like you're playing in an actual casino.
What is the difference between live poker and online poker?
The difference between live and standard online poker is in the name. The traditional online poker experience has you playing a game that is run by a software application, with chance being affected by RNG (random number generator) tools used by the game.
On the other hand, live poker places you "face to face" virtually with a human dealer in real-time (hence the live part of the name). The dealer hosts and runs your game, which is streamed to you and other players directly. You interact with the game and dealer through a software application, but the software element is minimal compared to a standard online poker game.
If you enjoy the traditional in-person poker experience, live poker online is the most fun, exciting, and immersive way to experience online poker in New Jersey.